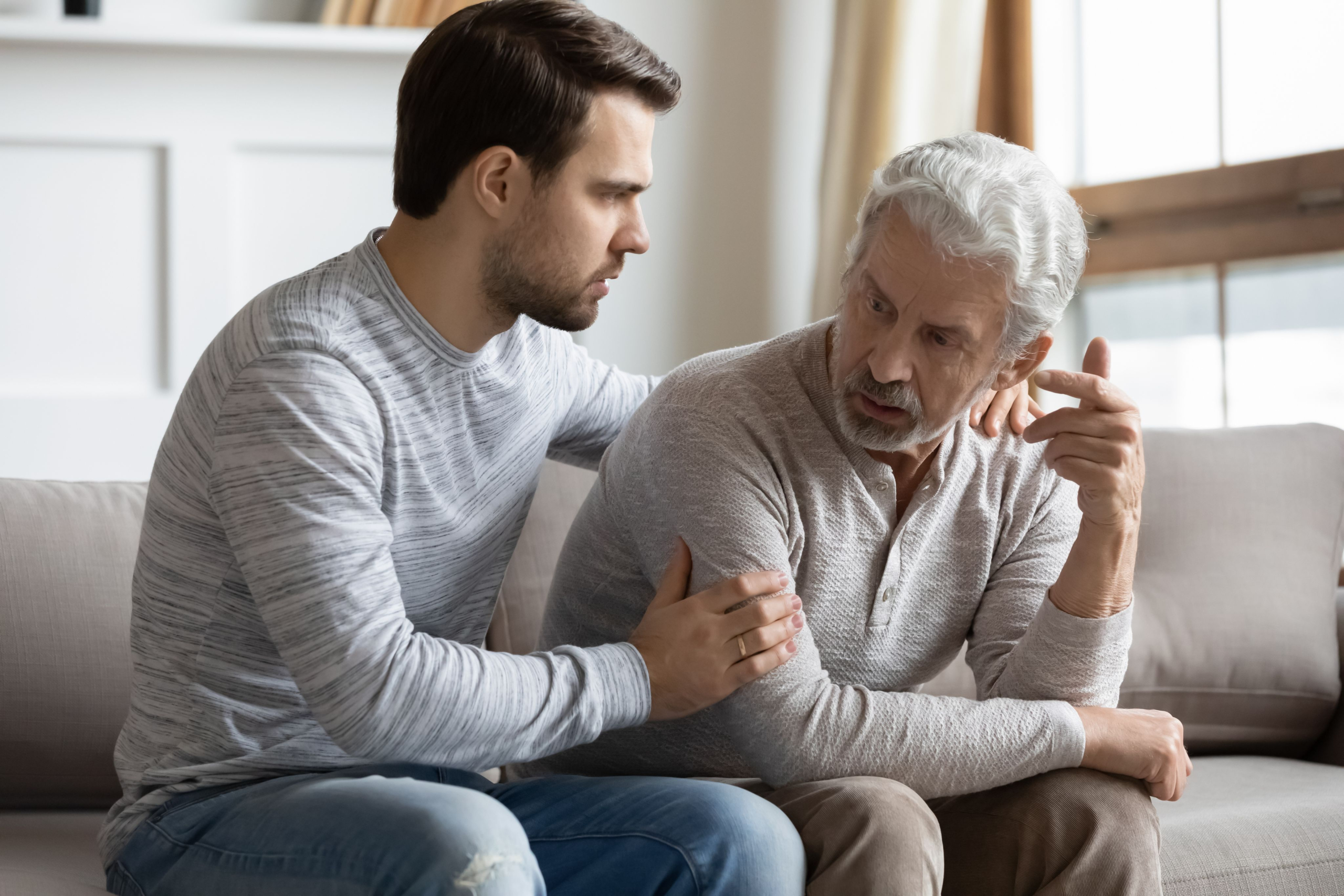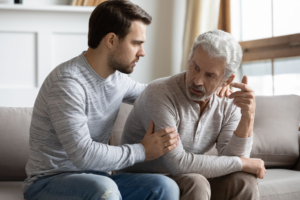 There is a common ageist stereotype among older adults – that they are angry. However, this stereotype isn't actually accurate since most people's emotions will "level out" as they age. Older adults have developed coping skills through the years that help them maintain an even keel, which helps them avoid stressing the small things. 
However, some changes in a senior's life can create feelings of anger. Reduced mobility, giving up driving, and similar things lessen their independence. This can also threaten their self-esteem. Many seniors experience a lack of respect and ageism, too. 
Health issues can exacerbate anger, especially in cases of physical pain. The truth is people of all ages tend to be more irritable when something hurts. These frustrations can accumulate and may lead to an older person having a sudden outburst during a TV program or even overreacting when someone gets in their way at the grocery store. 
The Potential Dangers of Anger
Even though negative emotions, like anger and sadness, anger especially can be bad for you. Over time, feeling anger regularly can hurt an older adult's health. Anger causes the body to release hormones that activate the "fight or flight" response. This increases inflammation and the risk of chronic diseases. The effect of this is even more pronounced as a person ages. 
Other research has confirmed how anger can impact your health. It's been found that older men who feel angry often usually perceive (right or wrong) anger in other people's faces. These seniors usually have higher blood pressure, too. The impact of this is often immediate. In fact, feeling angry has been proven to raise a person's risk of stroke by up to 30% for up to an hour. When patients suffering from heart disease report experiencing anger within the prior week, they did worse on heart function tests than others. 
Excess anger has also been linked to the increased likelihood of dementia and impacts a senior's relationships. This may result in an increased risk of isolation and loneliness. If a senior is angry frequently, it is important to address the issue. 
Steps to Address Anger in Seniors 
If you provide care to a senior loved one and are concerned about their anger, there are a few things you can do to help them. Start by using the following steps:
Schedule an appointment with their doctor

Learn what is causing your senior's anger

Determine what stressors can be changed and which ones can't

Monitor what your senior loved one watches and consumes through media

Engage in activities with an outlook that promotes a more positive outlook and mood

Consider giving their lifestyle a makeover
Helping Your Senior Loved One Deal with Anger
Unfortunately, many seniors deal with anger issues. There are multiple causes for this, but as their care provider, there are options to help them. If your senior loved one has a home health service providing care, be sure to discuss their anger with the senior care provider. They can take steps to help alleviate these feelings, too.
https://riveroakshomecare.com/wp-content/uploads/2022/09/reasons-your-elderly-parent-may-seem-angry-scaled.jpg
1707
2560
Riveroaks Homecare
https://riveroakshomecare.com/wp-content/uploads/2020/12/ROH-Logo.jpg
Riveroaks Homecare
2022-09-29 21:38:19
2022-11-01 17:04:34
Reasons Your Elderly Parent May Seem Angry